James Van Noty
James has been with the SHARE Center since April, 2019. He was born and raised in Battle Creek and graduated from Battle Creek Central High School. He also worked for Denso for over 17 years. James has overcome many challenges in his life and uses that experience to help and relate to SHARE Center consumers. He likes working at the SHARE Center because it gives him the opportunity to help others by getting them connected to the resources they need.  He is also a sports fan and enjoys fishing.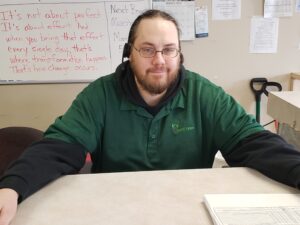 Chris Surber
Chris has been with the SHARE Center since 2015. Prior to that, he worked in the restaurant industry. He really likes getting to know the homeless consumers at the SHARE Center and the fact that he is able to help. Chris also enjoys music, plays the bass and the guitar, and has a collection of movies and CDs.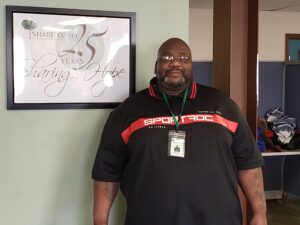 Demetrius "Dee" Patterson
Dee has been with the SHARE Center since July, 2018. He likes the fact that he works for an organization that helps people and that he gets to be a part of that. Before working at the SHARE Center, Dee received an Associate's Degree in General Studies from Kellogg Community College. Dee really enjoys sports and is an avid fan of Michigan football.
Abismael "Abi" Lopez
Abi has been with the SHARE Center since October, 2018. He really likes helping people get the resources they need and is happy that this is part of his job. When not working, Abismael enjoys sports and reading.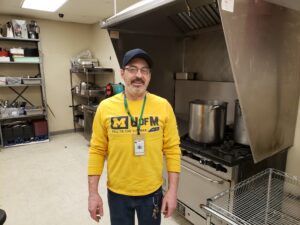 Kim Davison
Kitchen Manager
Kim has been with the SHARE Center since May, 2018 and had worked here in 2015 as well. He really enjoys using his cooking skills to feed the homeless in our community. He has a knack for turning a few ingredients into a healthy and delicious meal. Before working at the SHARE Center, Kim moved furniture for 32 years. When not at work, Kim enjoys lying in the sun, fishing, camping, and playing video games.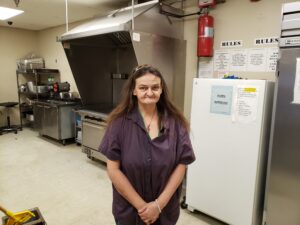 Linda Boyer
Kitchen Assistant
Linda has been with the SHARE Center since 2013. Before that, she delivered papers for the Shopper for six years. She likes working at the SHARE Center because she really enjoys helping other people. Linda is pretty crafty and enjoys making pillows, crocheting, putting puzzles together, cleaning, and listening to the radio. She is an active member of the SHARE Center's Women's Group and loves spending time with her eight grandchildren.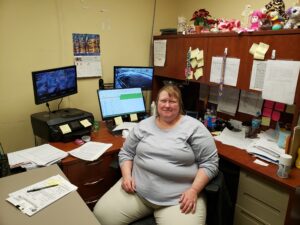 Margaret Krueger
Operations Manager
Margaret moved to Battle Creek from Florida and has been at the SHARE Center since 2014. At one point in her life, she was homeless without transportation. She sold her car to save money for an apartment and walked to and from the women's shelter everyday. She was able to find a job at Kmart where she worked for about four years. When she started at the SHARE Center, she was working the front desk before becoming Staff Supervisor and later, Operations Manager. Margaret likes working at the SHARE Center because she knows what it is like to be homeless. She wants to help people accomplish their goals and wants everyone to know the SHARE Center is a place where people struggling with homelessness, addiction, and mental health issues can find someone to talk to, trust, and get help. Margaret was raised on a farm and loves the outdoors. She also enjoys reading and riding horses.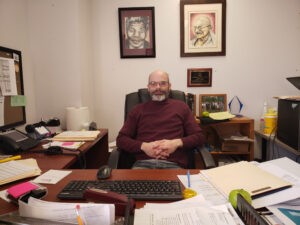 Robert Elchert
Executive Director
Before assuming the role of Executive Director for the SHARE Center in February, 2019, Robert worked as a Community Impact Associate for the United Way of the Battle Creek and Kalamazoo Region. During this time, he oversaw community investments related to basic needs and income. He also led multiple collaborative efforts designed to address issues of food insecurity, economic stability, and not having an ID. Prior to that, he was the Director of Social Services and Education for the Third Ward Aldermanic Office of Chicago. He is excited for the opportunity to use his previous experiences to help our community's most vulnerable people. When not at work, Robert likes to explore his creative side with drawing, painting, and playing music.