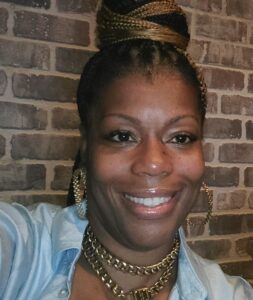 Lawanda Crump
Lawanda currently works as a Registered Nurse, Care Manager, and has over 25 years in the medical field.  She has experience in geriatrics, dementia, behavioral health, medical surgery, intellectual disabilities, and medical administration.
Born and raised in Battle Creek, MI. She has two beautiful children and three wonderful grandchildren who she loves spending time with.
In her free time, she likes to volunteer at local churches giving back to her community. She is an active Board Member of Compassion Cares - a non-profit organization in Houston, TX.
Lawanda is a very compassionate individual who empathizes with the day-to-day struggles in the world. She became a member of the SHARE Center Board to help empower her community and make a difference.