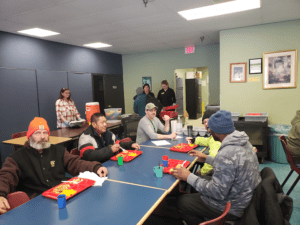 Each year, the SHARE Center serves over 19,000 healthy and delicious meals to individuals and families. We serve meals every day of the year and are working with local churches and seeking donations in order to expand our services. We currently offer the following meals:
Hot Breakfast: Monday through Friday from 9:30–10:30a.m.
Lunch: Saturdays from 11am –2p.m.
Dinner: Mondays and Wednesdays from 5–6pm, and Fridays from 6–7p.m.